Attorney Lorri E. Badolato Appointed to the New Hampshire Aviation Users Advisory Board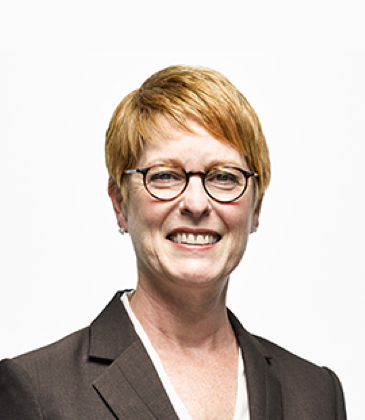 PlaneSense, Inc. Deputy General Counsel appointed by Governor Maggie Hassan
Lorri E. Badolato, who has served as in-house Deputy General Counsel for Portsmouth-based fractional aircraft ownership and aircraft management company, PlaneSense, Inc. since 2007, has been appointed by New Hampshire Governor Maggie Hassan, with the consent of the Governor's Council, to serve as a representative of Corporate Aviation on the New Hampshire Aviation Users Advisory Board ("Board").
The New Hampshire Aviation Users Advisory Board
The Board is a seven-member body created by state law to advise the Director of the Division of Aeronautics, Rail, and Transit (a division of the New Hampshire Department of Transportation) "on all matters relative to the operation of airports and licensing of pilots and other aviation personnel." The Board also acts as an appellate body. The Board hears appeals of decisions of the Director of Aeronautics, Rail and Transit relating to aeronautics.
All Board members must have a valid pilot's license, and they are typically individuals considered authoritative in matters of aeronautics, generally, and in the field they are chosen to represent, specifically. In addition to the field of corporate aviation that Ms. Badolato will represent, the other constituencies required to be represented by Board members, according to state law, are airlines, airport management, airport authorities or municipal airport governing agencies, two members from the New Hampshire general aviation community, and the Commissioner of Transportation or his/her designee.
Ms. Badolato's appointment as a Board member in conjunction with the March 13, 2015 meeting of the Board at which the Board also discussed the soon-to-be-released New Hampshire Airport Plan, the aviation budget, and the pending FAA ruling making project on Unmanned Aviation Systems (Drones).
Ms. Badolato, a graduate of the Boston University College of Arts and Sciences and the Suffolk University School of Law, is an active member of both the New Hampshire and Massachusetts Bars. Ms. Badolato has a Private Pilot Certificate with a Single Engine-Land rating, and she is a member of the Lawyer-Pilot Bar Association and the International Air and Transportation Safety Bar Association. She is also an avid golfer.