Destination: Cape May, New Jersey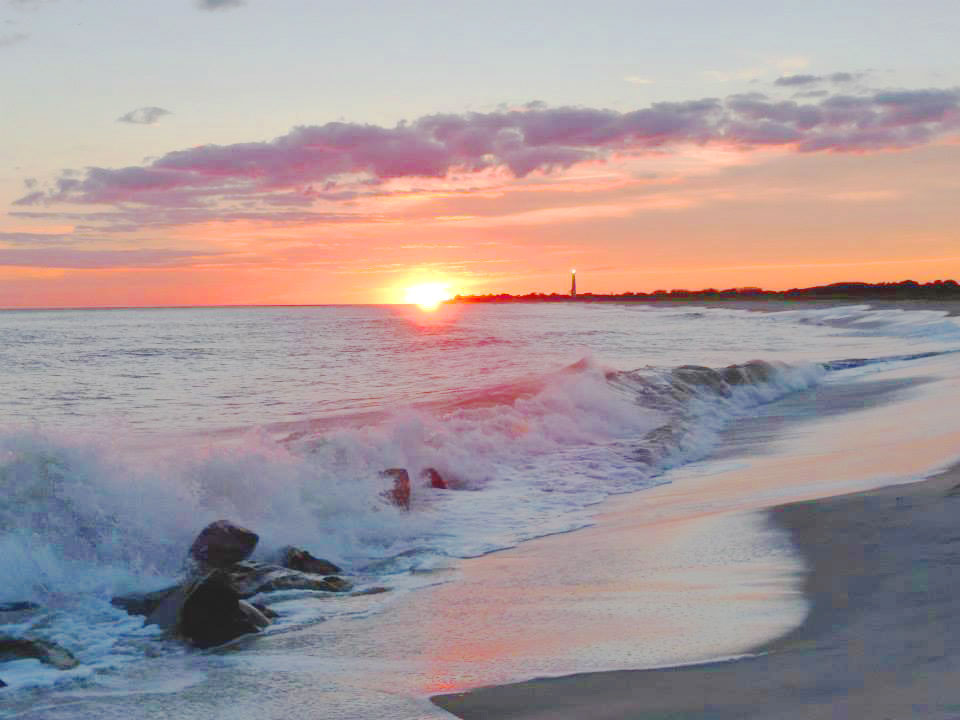 Fondly called the "crown jewel" of its region, Cape May is the farthest southern point on the New Jersey Shore. Filled with gorgeous beaches, elegant seaside hotels, and Victorian-style mansions, the destination has been a retreat for so many U.S. presidents that it has claimed the title, "The Summer White House."
Where to Stay in Cape May
Once you arrive you could choose to stay at The Virginia hotel, which dates back to the 1800s, and sits in the heart of the city's historic district. The rooms are contemporary and elegant, and those on the second floor offer wicker-furnished balconies overlooking Jackson Street (where the heart of all the action is).
Cape May Food and Drink
For cocktail hour we recommend going to Fisherman's Wharf on Cape May Harbor, which boasts The Lobster House restaurant. Here, diners can enjoy unrivaled waterfront ambiance on the 130 foot-long authentic sailing vessel the Schooner American, moored dockside. The vessel has an outdoor cocktail lounge, full bar, and specialty menu.
When it comes to dinner, The Washington Inn has been unanimously selected by locals and visitors as the best restaurant for its French décor and cuisine, large wine selection, and most importantly for the enthusiastic, friendly service.
Things to do in Cape May
When you're not wandering Jackson Street or relaxing on the beaches, other guest attractions to partake in include Sunset Beach at dusk or dawn, the Boardwalk, the Cape May Lighthouse, the Cape May Zoo, the Emlen Physick Estate, and Historic Cold Springs Village. The city also has museums, tours, a mall, spa, theater, breweries, golf, and the option for plenty of water-related activities, such as paddleboarding, surfing, jet skiing, fishing, and kayaking.
With the PlaneSense® program you can fly into the Cape May Airport (WWD), which is just a 15-minute drive from the center of Cape May. This is a must-visit destination with lots to do, see, and enjoy.