Selecting Private Flight and Aircraft Options
An informative guide outlining private flight programs and what to consider when searching for private flight solutions.
Private flying has become a valuable travel option for business and leisure travelers alike, with its unmatched convenience and comfort. With so many options and aircraft to choose from, it can be overwhelming to decipher which one is the perfect fit. From charter flights to scheduled routes to whole aircraft ownership and fractional shares, there is an option to fit every private flight profile.
Understanding the many options available on the marketplace is just one piece of the decision-making process. To find the best fit, private flyers need to fully understand their own flight needs, including budget, destinations, and schedule needs to name a few. Some operations, such as the PlaneSense® fractional program, provide on-demand service that allow flyers to travel on their schedule with no restrictions, while others may not provide as much flexibility.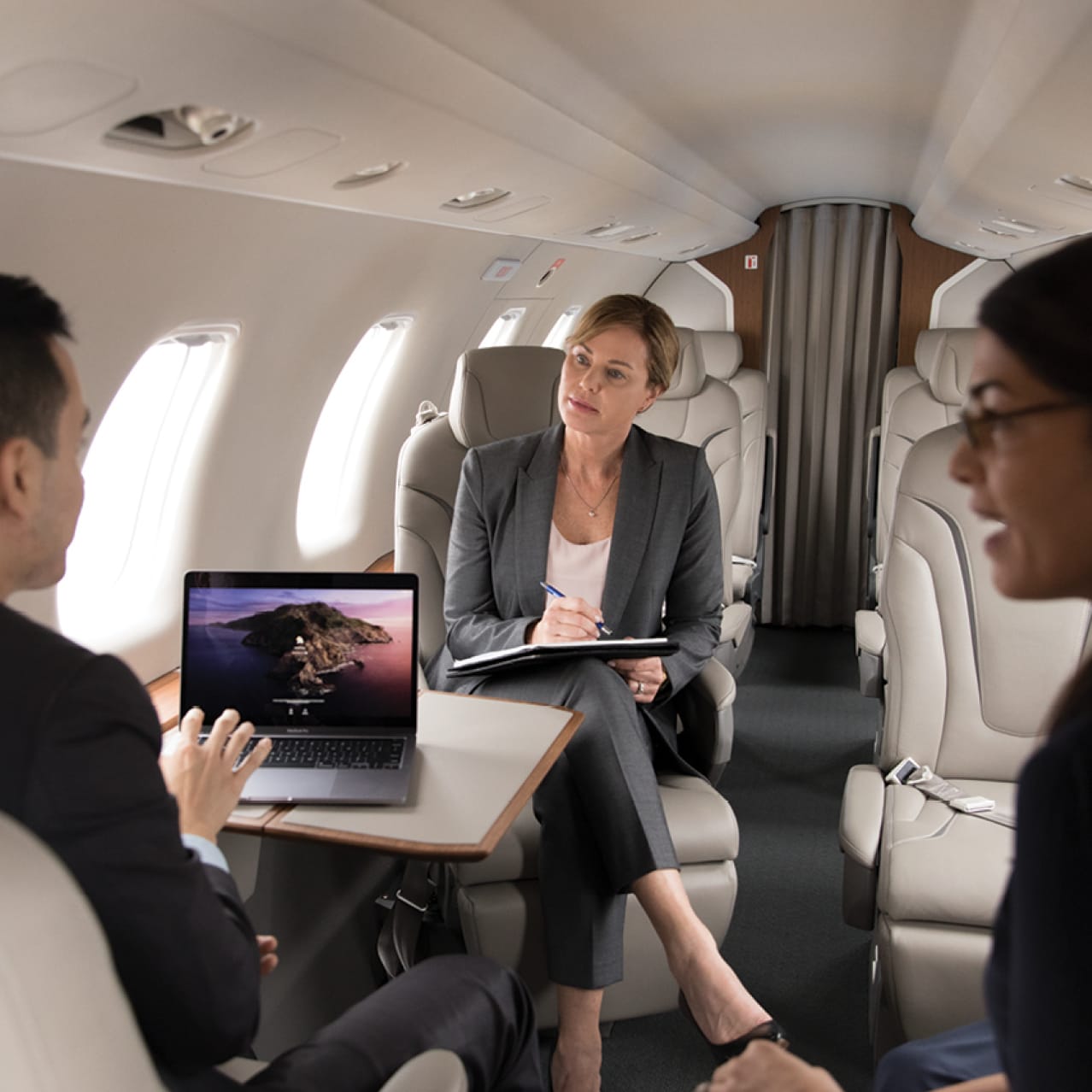 An important part of the process is selecting the type of aircraft that best meets the traveler's flight needs. Some programs have multiple aircraft from which to choose, each offering something different. If the flyer picks a program with large aircraft, but the aircraft can't access the remote island in the Bahamas that the flyer travels to multiple times a year, then it's not an ideal situation. Again, understanding one's flight needs, such as key airports that need to be accessed and the number of travelers are an important part of the decision process.
Any private flight program is going to have its unique pros and cons depending on one's needs, so it's essential to consider all options extensively before selecting a program. To learn more about all the private flight options available, including the PlaneSense® program and its state-of-the-art fleet of Pilatus PC-12s and PC-24 jets, download this informative guide today and be better prepared to finalize a private flight solution for your business or family.