Snow: Machines and People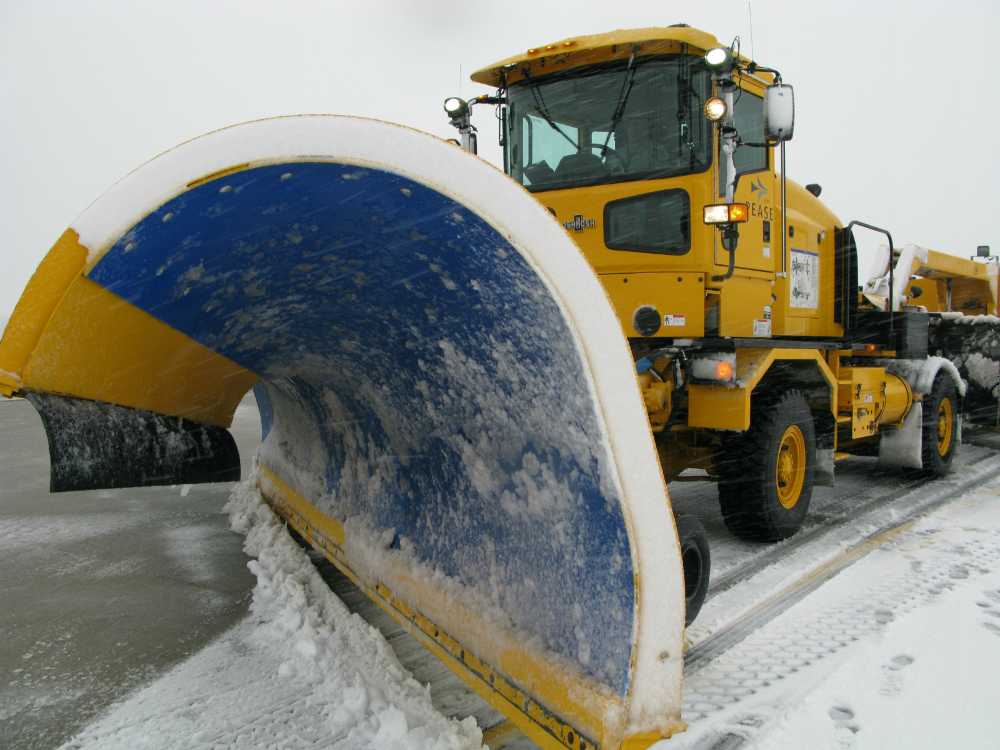 When you live in the Northeast, snow is a familiar sight, accompanied by shoveling, scraping, more shoveling, sledding, snowmen, and so on. Still, we're amazed each and every time the crew here at our headquarters at Portsmouth International Airport at PEASE descends on the airport's 150 acres of ramp and over two miles of runway to make the snow disappear, just like that. It's a big job, especially since Portsmouth gets more snow than Minneapolis, Denver, Chicago and New York, and more of it per day.
To give you a sense of scale, the runway at PEASE was once an alternative landing site for NASA until the Space Shuttle program came to an end. And, while its commercial traffic is lower relative to the other cities, PEASE has instrument landing systems for any kind of weather and is operational 24/7 to support private aviation (like the PlaneSense program) as well as the National Guard.
So, how does the crew at PEASE take care of the snow as well as they do? One key ingredient is their fleet of MTEs. MTEs, or Multi-Tasking Equipment, are the most significant development in snow removal in recent years. Oshkosh, one of the leading manufacturers worldwide, refers to its new MTE as an "81,000-pound Swiss Army Knife." To achieve the best plow-broom blower combination, the team at PEASE customizes its MTEs using equipment from Oshkosh, Wausau-Everest and M-B. It is a sight to remember when these machines do the Conga line down the runway, with 4 to 5 MTEs in a staggered, slightly overlapping formation trailed by a blower throwing snow 200 feet clear of the runway. But, while these machines are fascinating every time, we love most what happens behind the scenes. We found it interesting to learn from one of the airport's suppliers that the team doing the snow removal is heavily involved in the research and actual writing of the technical specs for all of the snow removal equipment they operate. In fact, their work has earned them an incredible reputation among airport peers.
As Joe McPherson, Facilities Resource Manager at the airport pointed out, they have nothing but the best equipment. Their pavements are better for it, with less wear and tear. And they use minimal chemicals, so fewer dollars are spent all around while being conscientious about the environment. That efficiency, sophistication and common sense is music to our ears!