Who Flies Fractional: Successful Businesses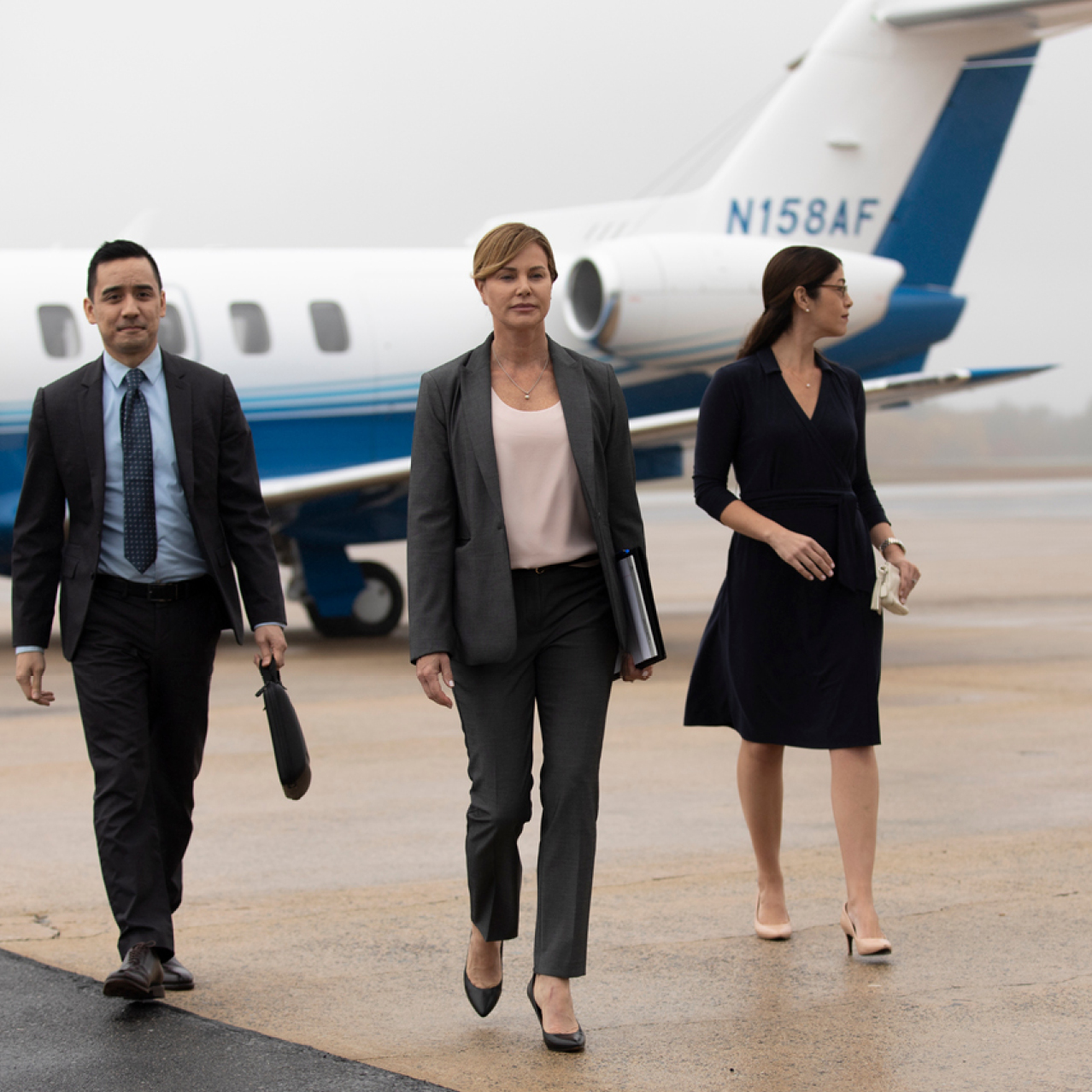 More than 405 million long distance business trips are taken in the U.S. each year, according to the U.S. Department of Transportation. Of those trips, 64 million are conducted via air travel. That adds up to a lot of potential time stuck in traffic, security lines, and unpredictable commercial airline delays. When you calculate the time spent traveling commercially, it can show that a single executive has wasted weeks of productivity through the delays of commercial business travel each year. As a result, businesses are turning to private aviation more and more to remain competitive. Private flights not only provide incredible time efficiencies, but statistics show it can give a company a greater opportunity for success.
According to a report from the National Business Aviation Association (NBAA), the use of private aviation can make an incredible impact on a company's success:
98% of Fortune Magazine's Top 50 World's Most Admired Companies use business aviation
S&P 500 companies using business aviation outperform those that don't by 70%
Business aircraft users out-perform non-users by 23% in revenue growth
Some may feel clients will view private flights as an unnecessary luxury or frivolous business expense, but in reality, it allows a business to operate more efficiently and smartly. The time savings alone is just one factor to consider. Flying privately also allows executives to get to clients or satellite locations more quickly. Commercial airlines serve roughly 500 airports, but private aircraft can reach ten times more. In fact, 80% of private business flights are to small towns and communities. Readers of Business Jet Traveler Magazine indicate the ability to reach airports not served by the airlines as one of the top reasons they fly privately. Some private aircraft have the ability to reach even more airfields than others. For example, the state-of-the-art PlaneSense® fractional program fleet of Pilatus PC-12s and PC-24 jets, which are specially designed for shorter runways, meaning it's possible to get closer to clients via smaller executive airports and remote airfields.
The on-demand nature of private aviation provides a unique benefit to franchise owners with businesses located a great distance apart. By flying on one's own schedule and not the airlines, those on corporate aircraft have the ability to reach multiple sites in a day. Approximately 40% of all business flights involve multiple destinations. What might normally be a weeklong business trip can easily be shortened into just two or three days. The time savings realized by flying privately often makes it possible for executives to get home at the end of the day for dinner with their family, something not often realized in commercial travel due to the time commitment.
There are many options from which to choose when considering private aviation. Charter flights are great for on-demand service for those who travel less than 25 hours a year, however, in the current market, pricing can fluctuate greatly, service can be unreliable, and it doesn't always offer flexibility. Whole aircraft ownership and fractional ownership allow for much better reliability and predictable costs. Owning a whole aircraft puts the onus of operations into the owner's hands, including management of pilots, maintenance, and scheduling. Fractional aircraft ownership, such as the PlaneSense® program, oversees all operations allowing share owners to focus on the business at hand. Owners enjoy greater flexibility and access to an entire fleet. If the aircraft has a mechanical issue, the Flight Operations team is able to send another aircraft as a replacement. With no black out dates or restrictive take off windows, an executive can enjoy the ultimate convenience of flying on their own schedule.
For a corporation that needs to fly its board members to critical meetings, or an entrepreneur who needs to get to clients quickly, private aviation can be a tool that makes success a greater possibility. It may appear that only large corporations can afford to fly privately, but the NBAA reports 45% of companies using private flights have fewer than 500 employees. With the PlaneSense® fractional program, companies or individuals can buy just the share size they need, whether its 50 hours of flight time a year, or 250 hours. CFOs will be happy knowing they have a fixed cost they can factor into budget forecasts. Additionally, there are no restrictions for PlaneSense® share owners about who can fly on their share, making it easier to get team members where they need to be faster and more conveniently.
With the added benefit of staff being able to hold meetings in flight, access emails, and conduct work as needed, private aviation offers many advantages to business travel. To learn how the PlaneSense® program can benefit the success of your company, call 866-214-1212 or email sales@planesense.com.