Destination: Baker's Bay Golf & Ocean Club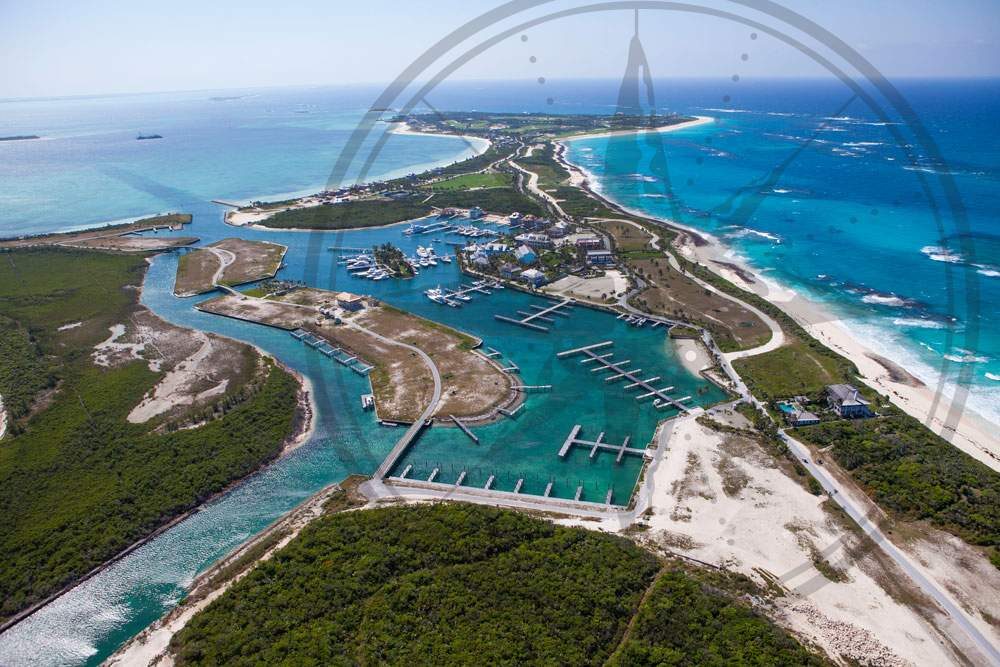 Situated between the Sea of Abaco and the Atlantic Ocean, Baker's Bay Golf & Ocean Club offers a private, luxurious, and unforgettable tropical experience. Located approximately 150 miles off the eastern coast of Florida, this Bahamian island getaway is easily accessible by PC-12.
Picturesque ocean scenery, quaint beachside bungalows, and a serene seaport village make Baker's Bay a cannot-miss opportunity. Here, you can truly experience all the nuances of Bahamian culture including cobblestone pathways, a waterfront cantina, and a list of activities. Whether you are strolling along the shores of the endless beaches, or relaxing on the patio of your oceanfront cottage, Baker's Bay Golf & Ocean Club is sure to provide some well-deserved relaxation time. The Club is reserved for members, their guests, and in some cases, prospective buyers, which enhances its charm and exclusivity.
If an active approach to leisure is best suited to your taste, put your skills to the test on the Club's 18-hole, Par 72 golf course. Designed by the famous architect Tom Fazio, this seaside golf course presents a vast array of challenges that assess the skills and expertise of even the most seasoned players. With water views for 11 of the 18 holes, the golf course presents 7,327 yards of dramatic oceanfront scenery. Along with the course, members have access to a state-of-the-art fitness facility, world class spa, and many restaurants.
For the nature oriented person, Baker's Bay has preserved approximately 70 acres. This pristine area will be used for study, exploration, and eco-creation. Visitors will have access to the Discovery Center, in which they can learn about the history and culture of the Abacos. Members, guests, and Bahamians are able to access a broad spectrum of recreational activities in the preserved area, such as kayaking, hiking, and crabbing.
The sun setting on this tropical paradise by no means brings an end to the fun offered at Baker's Bay. The evening presents a multitude of adventures still waiting to be explored. Outside their waterfront cottages, many members host private beach parties with family and friends, old and new. Should you seek a more adventurous evening, the local town is home to many small restaurants and cantinas that offer exotic cocktails and a taste of local cuisine.
Discovery Land Company makes the opportunity of owning real estate a possibility on Baker's Bay. From building your own luxury home, to purchasing an existing luxury home, residents are granted a relaxing, easy way of life on these islands. Residential options in the guarded, gated community include 244 spectacular custom home sites, ranging in size from one-third of an acre to more than one acre; 35 Beach Club Cottages within walking distance of the beach club; and 44 Boathouses where you can have your yacht moored below your home. As a Baker's Bay resident, you and your family will have access to golf, ocean, or beach front views, and pedestrian access to all beach club facilities.
As many of us brace for the long winter months ahead, there is no doubt that Baker's Bay Golf & Ocean Club can provide a break from the hectic pace of life back home. A unique, one-of-a-kind opportunity to unwind, Baker's Bay will transform you and your family's idea of vacationing forever, and bring a new meaning to the term "island paradise."