Fractional Aircraft Ownership is an Investment in Time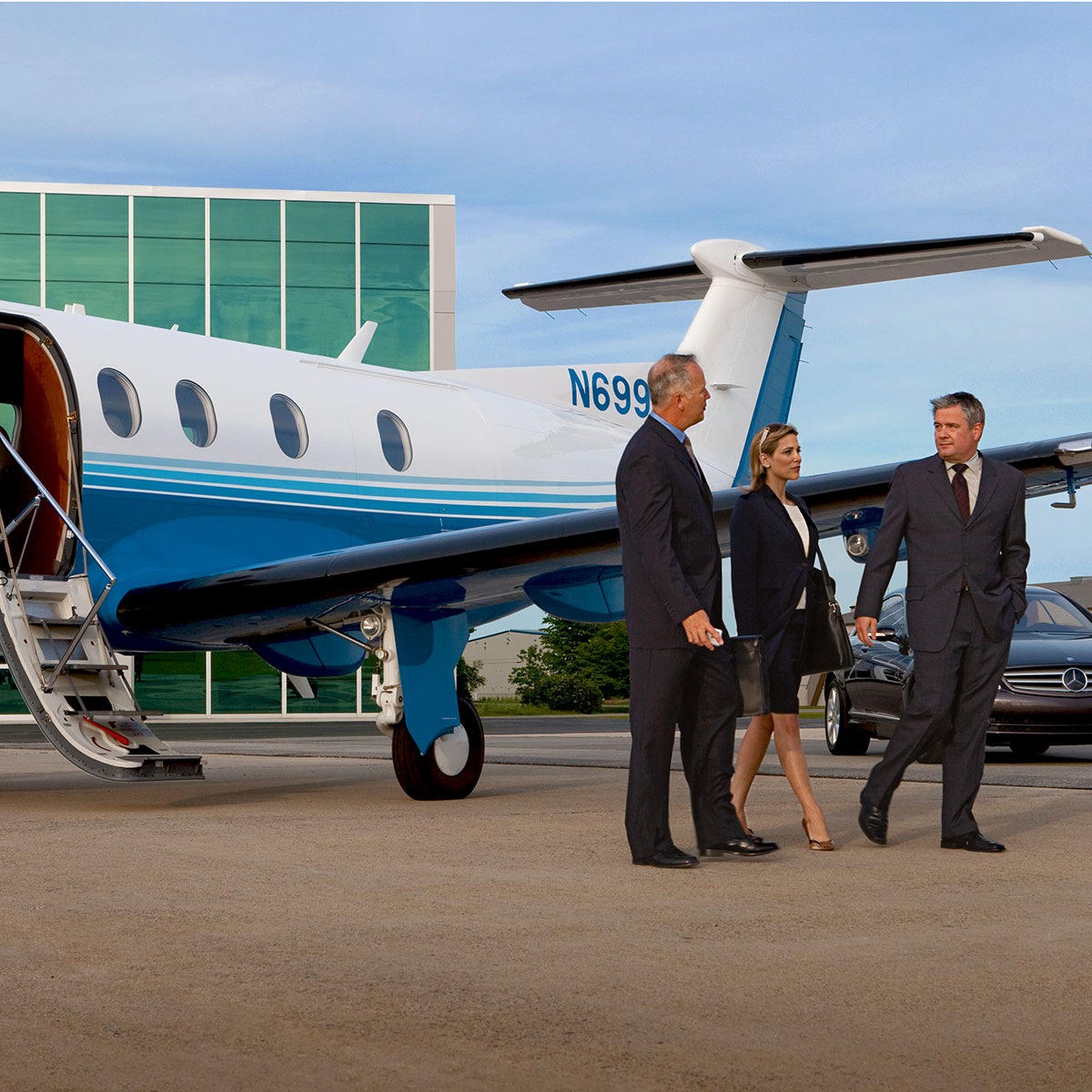 Fractional aircraft ownership doesn't just save you time. It also affords you more time in the day to focus on important matters. Whether you want to enjoy more time on vacation or get more work done on a business trip, PlaneSense® has a private air travel solution that will work for you. Fractional ownership gives you access to an entire fleet, allowing you endless possibilities for saving time where it matters most.
Say goodbye to the days of wasting time in long security lines at crowded airports and missed meetings caused by delayed flights. With the PlaneSense® fractional ownership program, you can expect flights when you want them, with flexibility to fit your travel needs, and conducive to your work schedule. It's why we like to refer to fractional ownership as purchased time.
Here are the many ways in which our program gives you back time in your day:
Enhance Your Vacation Time
Nothing spoils a vacation like hours delayed on the tarmac, missed connections, and cramped airline seats – which is why the PlaneSense® fractional ownership program is the solution to optimize your vacation travel. PlaneSense® aircraft can reach more airports and remote locations than other programs, enabling you to get closer to your destination and avoid the traffic crush at major airports. You will spend more time relaxing on a beach, skiing in the Rockies, or enjoying a new restaurant with the reliability of fractional ownership. 
User-Centric Business Travel
While the PlaneSense® fractional ownership program can be enjoyed by any client, business travel is made especially simple and efficient through the convenience of in-flight business meetings and same-day trips. You and your team will never have to wait in TSA security lines at the airport again and will enjoy short commutes between your office and your aircraft. PlaneSense® understands how valuable time is to you and your business. Fractional aircraft ownership allows you to optimize your time both in-flight and on the ground, and the flexibility we offer allows you to handle last minute changes to a meeting or conference itineraries.
The Private Ownership Model is Outdated
Whole aircraft ownership is a time-consuming responsibility. Aircraft must be staffed, piloted and maintained properly in order to be safe and reliable. Private owners are tasked with management and operations necessary for their aircraft to function, and in addition to the obvious expense, that management can be a hugely time-consuming headache.
Thankfully, fractional ownership with the PlaneSense® program eliminates wasted time spent contracting pilots or hiring mechanics to make repairs. Crewing, maintenance and even scheduling is provided by the Flight Operations Team to ensure that your flights are seamless and worry-free. All you have to do is bring your luggage and get on the plane!
Charter Flights are Inconvenient and Time-Consuming
The process to charter a flight with other companies can also be very involved and expensive. PlaneSense® strives to provide the best flight experience without the added hassle associated with charter flights. The Flight Operations Center handles scheduling, piloting, and itineraries, and is available around the clock, 365 days a year. One fractional owner recently said, "Scheduling is seamless and the staff is thorough and timely."
With the PlaneSense® program, you'll know your pilots are among the most highly trained in the industry and that your aircraft is maintained with the highest of standards and an uncompromising commitment to safety. With an average aircraft age of 5.5 years, you'll have access to the most advanced fleet of turboprops and jets.
In addition to these benefits, the PlaneSense® fractional ownership program is affordable. You'll know all costs and fees associated with your flights upfront and won't need to worry about lengthy negotiations and paperwork getting in the way when you need a flight.
PlaneSense® Values your Time
For nearly a quarter of a century, PlaneSense® has offered affordable, luxurious, and reliable air transportation to hundreds of satisfied fractional owners. Our success, we believe, is due to our focus on customer service and experience. Not only does the fractional program take the stress out of flying, but you rest assured you will save time for the important things along the way.
Want to know more about the many time-saving benefits associated with PlaneSense, including potential tax and depreciation benefits for some businesses? Contact us!